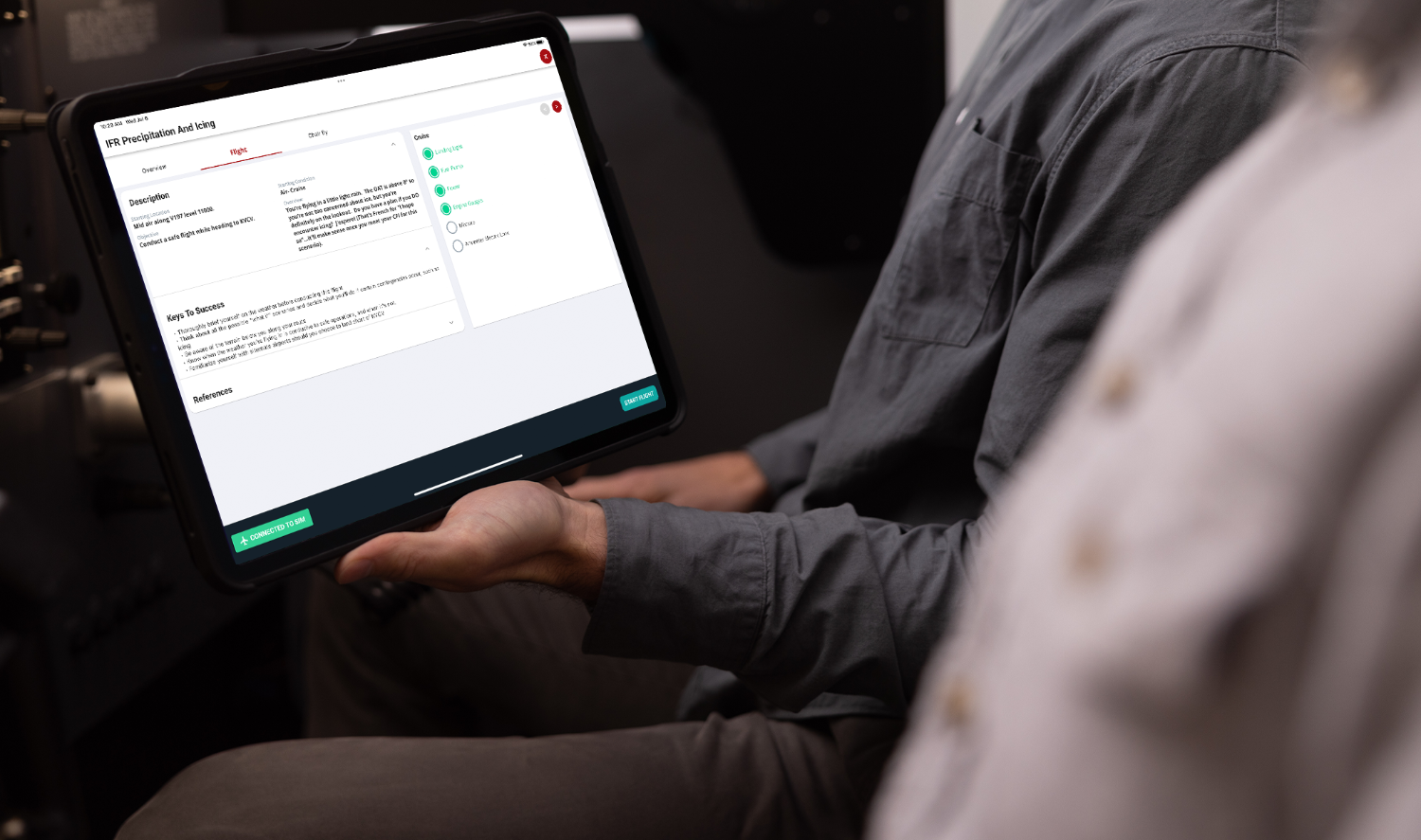 Avemco Customers Save With Redbird Pro
On Friday, we announced an exciting new agreement with Avemco Insurance Company to support the ongoing proficiency training of pilots in 2023 and beyond.
Effective immediately, Avemco customers will receive a 20% discount on annual subscriptions to Redbird Pro. A first-of-its-kind training solution, Redbird Pro identifies the weakest areas of a pilot's knowledge and skills and tailors personalized training recommendations (flight simulator scenarios, articles, quizzes, and more) to their needs. The app offers a Visual Pilot and an Instrument Pilot subscription plan, both of which are eligible for the discount through Avemco.

Avemco pilots who use Redbird Pro in their proficiency training also can benefit from the Avemco Safety Rewards program, which promotes the continuing education of pilots to help reduce the number and rising cost of general aviation accidents.
"At Avemco, we believe strongly in the value of flight simulators in the ongoing training of pilots," notes Marci Veronie, Senior Vice President of Sales and Marketing. "Avemco policyholders who continue their training using Redbird Pro can qualify for Safety Rewards credits on their annual insurance premiums."
Through the Avemco Safety Rewards Program, pilots can save up to 10% on their premiums by completing approved proficiency knowledge courses and Avemco-recognized flight training that exceeds the FAA minimums.
We are thankful for the commitment to general aviation safety Avemco has long demonstrated and its shared belief in incentivizing and recognizing the preemptive efforts of pilots to improve their aeronautical knowledge and skills. Through our collaboration, becoming a better, safer pilot will be more affordable and achievable for GA pilots. The cumulative savings pilots can take advantage of can go a long way toward paying for their ongoing training and helping them gain and maintain the proficiency they need on the flight deck.
Get Redbird Landing updates delivered to your inbox.
You can unsubscribe at any time. (Privacy Policy)