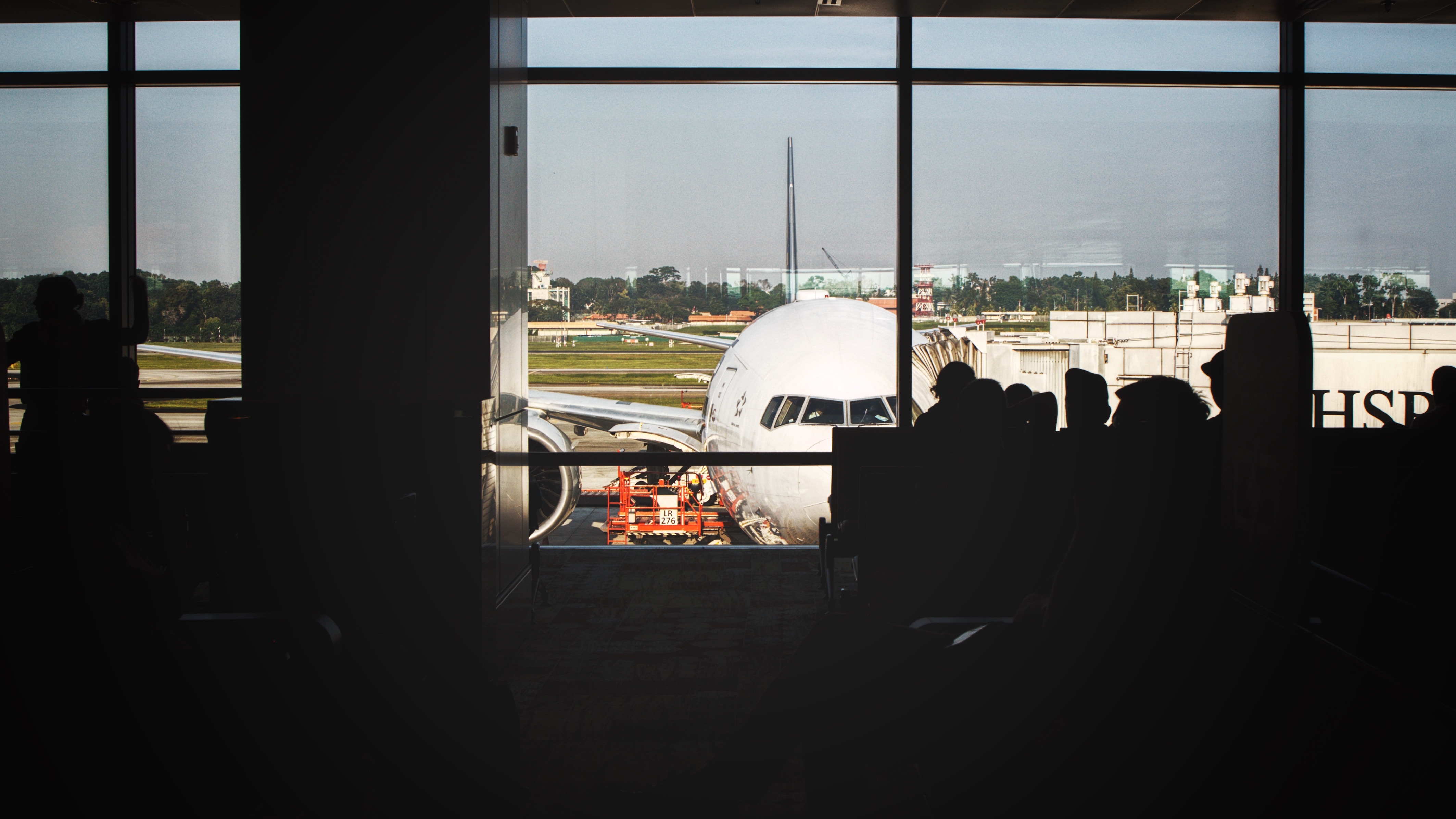 Aviation Topics Trending in 2019
Welcome to 2019, everyone. Major regulatory changes in the United States—and possible changes in Europe—have pilots and aircraft owners scrambling to stay compliant. Shutdowns are atop the aviation industry's list of concerns: drones shutting down airports and the United States government shutting down itself. Amazon is a fixture in aviation news for something other than drones.
Shortage might be the biggest buzzword in aviation right now, but there's no shortage of aviation topics to follow. Let's talk about a few of the stories shaping the industry in 2019.
ADS-B Out
Here's a hot take: ADS-B Out is going to be a big deal this year.
Depending on who you asked last summer, tens to hundreds of thousands of general aviation aircraft still hadn't been equipped with ADS-B Out. Regardless, if you ask the FAA now, all of them still need to be equipped by January 1, 2020.
We know most of the reasons why aircraft owners haven't installed ADS-B Out yet:
They plan on avoiding airspace that requires ADS-B
They're playing a game of chicken with the FAA over the cutoff date
They're banking on the release of cheaper ADS-B Out solutions
They've made a calculated decision to buy new, compliant aircraft and cast away their current fleet
They're still working, and struggling, to justify the benefits of equipping old or large aircraft fleets with new, costly technology
The size and overlap of these categories are much less clear. How many aircraft owners will make last-minute installation requests? By how much will unequipped aircraft depreciate in value? How many active pilots will ring in 2020 from the ground? For better or worse, we'll know soon enough.
Brexit
Lost in all the economic and political implications of Brexit, the impacts of the decision on European aviators will be considerable. If the United Kingdom elects to withdraw from the European Union, then European private pilots will need to comply with new requirements for their licenses and aircraft registrations.
Specifically, pilots with a UK-issued license would no longer be able to operate EU-registered aircraft. They could seek a license validation from an EASA Competent Authority, but only after the UK formally withdraws from the EU. Alternatively, they could transfer their license and medical from the UK to another EASA member state prior to the UK withdrawing from the EU.
On the flip side of the coin, following a two-year grace period, pilots with non-UK issued licenses would no longer be able to operate UK-registered aircraft. During the grace period, flights would be restricted to within the UK. After this period, pilots would need to apply for a UK-issued pilot's license to fly aircraft registered in the UK.
These changes are just the tip of the iceberg. For more information, the Civil Aviation Authority developed a microsite outlining the actions that the European aviation industry would need to take in case of a "no deal withdrawal" from the EU: https://info.caa.co.uk/eu-exit/.
Amazon Air
As most consumers have kept an intrigued eye on the drone delivery services that Amazon has been developing for Prime Logistics, the company quietly has been building a foundation for an increasingly sophisticated network of cargo planes. However, late last year, those developments got a whole lot louder. After agreeing to lease 10 additional cargo aircraft, Amazon Air now has 50 planes in its fleet. Moreover, recent expansions to the company's air hubs suggest that Amazon is just getting started. With one regional hub opening at the Fort Worth Alliance Airport in early 2019, another expanding at the Chicago Rockford International Airport by the summer of 2019, and a national hub at the Cincinnati/Northern Kentucky International Airport set to be operational by 2021; Amazon will have the resources to increase dramatically the number of aircraft in its fleet and the number of flights those aircraft can take per day.
So, here's the million—or potentially multi-billion—dollar question: what's Amazon's end game? As a short-term strategy, the company's investments in air cargo will help mitigate the blow absorbed by increased delivery rates from USPS, UPS, and FedEx. The company's long-term strategy is less clear. Will Amazon pursue full autonomy over its air cargo? Will it even use its aircraft to make deliveries for third-party companies?
When pressed about Amazon Air, FedEx CEO Frederick Smith called the prospects that his company would be disrupted "fantastical." Yet, Wall Street continues to send mixed signals. Plenty of analysts agree that Amazon Air ultimately would be unable to keep up with the expedited shipping options and low door to door costs of FedEx and UPS. However, an oft-cited Morgan Stanley report notes that Amazon Air accounted for approximately 2% of lost revenue for UPS and FedEx in 2018, and the bank claims that number could rise to at least 10% by 2025. After publishing its report, Morgan Stanley cut price targets for FedEx and UPS stock by multiple percentage points. In the first quarter of 2019, keep an eye on how the companies respond.
Drone Safety
Drones again. I just can't wait to write about drones again. The life I love is reading rulings to no end. And I can't wait to write about drones again.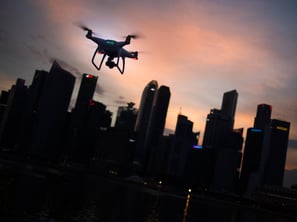 When drone sightings at a major metropolitan airport ground commercial flights during the holiday season, concerns about drone usage officially expand from the aviation industry to the general public. To date, conversations about drone safety predominantly have been regulatory in nature. Authorities have relied upon threats of penalties to deter drone pilots from breaking laws. However, the recent incidents at London Heathrow and Gatwick should make evident a few, important flaws in this approach:
Offending drone pilots can be difficult to identify for reprimand
One-size-fits-all punishments don't deter every drone pilot
Several hundred dollar fines don't atone for several million dollars in lost business for airlines and hours of delays for their passengers
Not to mention, the threat of possible drone-executed terrorism eclipses all these considerations. Fines and penalties remain critical to drone legislation, but increasingly, inevitably, the conversation will evolve from one primarily about deterrence to one focused on prevention—from one less about retribution to one more about safety.
Providers of counter drone systems are primed for a successful year. Venture capital tends to flock to concepts that have constant media attention and the interest of 30+ billion dollar industries. However, while continued technological advancements obviously will enhance the appeal of counter drone systems, capable versions of the technology already are implementable at airports. The challenge is determining who should implement and manage the systems. Is it the role of the airport? The local police? The federal police? Red tape is the first obstacle to true, preventative measures, and agreeing on how to cut it is vital to our safety. We know the damage that drones can inflict on aircraft, and we know the peril that can ensue when air safety policies are instituted too late. Regulatory changes in the U.K. promptly followed the incidents at Heathrow and Gatwick. Among other changes, law enforcement is now permitted to land, seize, and search drones that violate the law. Surely, across the globe, more stringent legislation will come to fruition this calendar year.
Editor's note: Or not. The Federal Aviation Administration has unveiled proposals that lessen restrictions on drone operations at night and over crowds of people. Ideally, the changes would enable operators of lighter, safer drones to expand the use of their devices. Beyond Alphabet and Amazon, which are openly developing drone delivery programs, operators benefiting from the change would include construction companies and first responders. The balancing act of innovation and safety continues.
The Shortage of Qualified Employees
The national media got its hands on this story in 2018. No matter your preferred publication, there was pilot shortage coverage for you. Fox News and NPR agree: bitcoin is plummeting and the pilot shortage is a problem.
However, as the story of the pilot shortage made the media rounds, the major airlines chipped away at the issue. To incentivize more would-be commercial pilots to stay the course, airlines partnered with universities to create pathway programs that guarantee a minimum number of job openings for graduates. Perhaps even more vital to solving the problem, airlines raised pilot salaries and instituted measures to alleviate debts accrued from pilot training. Of course, the long-term stability of the pilot pool is still unknown and, if anything, bleak. Yet, no matter how negligible, the hiring increases by airlines in 2018 seem to signal continued short-term advances.
Unfortunately, hiring increases by airlines also signal staff turnover for other sects of the aviation industry. As experienced pilots move on to the airlines, flight training, charter, and business aviation organizations regularly can be left searching for qualified employees. Clearly, aviation's labor problem won't be resolved by major airlines poaching pilot candidates from the rest of the industry. Everyone in aviation, including the major airlines, is painfully and acutely aware of this. Therein lies the most important storyline of the pilot shortage this year. As the airlines and military begin to refill their pipeline of pilot candidates, how can the rest of the aviation industry retain a healthy number of qualified employees?
Get Redbird Landing updates delivered to your inbox.
You can unsubscribe at any time. (Privacy Policy)