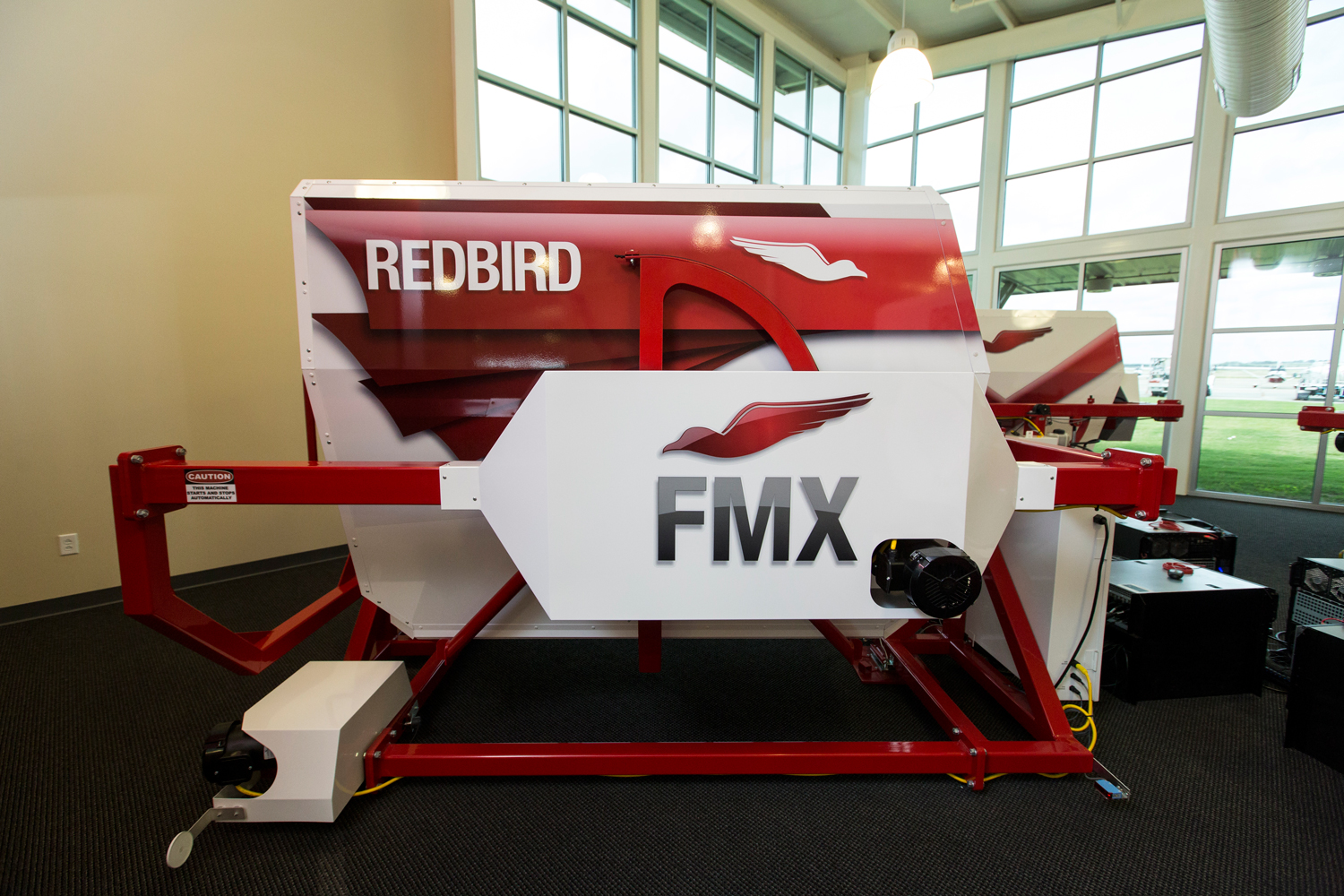 Can a Ground Instructor Provide Training in a Sim?
Last week a customer emailed us to ask if a ground instructor (who is not a CFI) could sign a student's logbook for providing instruction in an aviation training device (ATD). Of course, like many things in the realm of FAA regulation, our staff wasn't immediately confident with a correct answer that wouldn't include some grey areas, so we went and did some digging
The FAA has stated that a ground instructor cannot sign a pilot's logbook for providing any type of training other than what is specifically listed in FAR 61.215, "Ground Instructor Privileges". This regulation says that ground instructors may only provide "ground training on the aeronautical knowledge areas required for the issuance of any certificate or rating". A 2010 letter of interpretation from the FAA Chief Counsel on this issue explains that this list is exhaustive. Because FAR 61.215 does not discuss providing instruction in a flight simulator or flight training device, the omission "is evidence that ground instructors are not authorized instructors for the purpose of conducting flight training in flight simulators or flight training devices".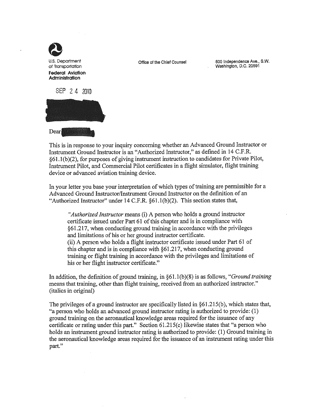 It would seem that training in a flight simulator, FTD, or ATD is considered flight training, not ground training. So, unfortunately the answer appears to be, no, a ground instructor may not conduct training in an ATD and log the time.
Additionally in 2011, another letter of interpretation was issued that further addressed the topic. It emphasized that training conducted by a ground instructor could not be counted towards the aeronautical experience for a pilot certificate or rating or for meeting recent experience requirements to maintain a rating, like an instrument proficiency check. Chief Counsel did note that a ground instructor could use the simulator, flight training device, or aviation training device as a training tool and visual aid, but that the instructor would not be permitted to log the time. A third letter of interpretation from 2014, again brings home this point and states, "while ground instructors may use these devices to enhance a student's understanding of aeronautical knowledge areas, a ground instructor may not train or endorse a student for aeronautical experience requirements for a certificate or rating when training is accomplish in an approved ATD".
If this answer is surprising to you, it may be that you are operating from decades old information. Apparently, in 1980, the FAA Chief Counsel interpretation issued to a Mrs. M.J. Ruth was different, but is now definitely out dated and has since been removed from the Chief Counsel's website.
Get Redbird Landing updates delivered to your inbox.
You can unsubscribe at any time. (Privacy Policy)