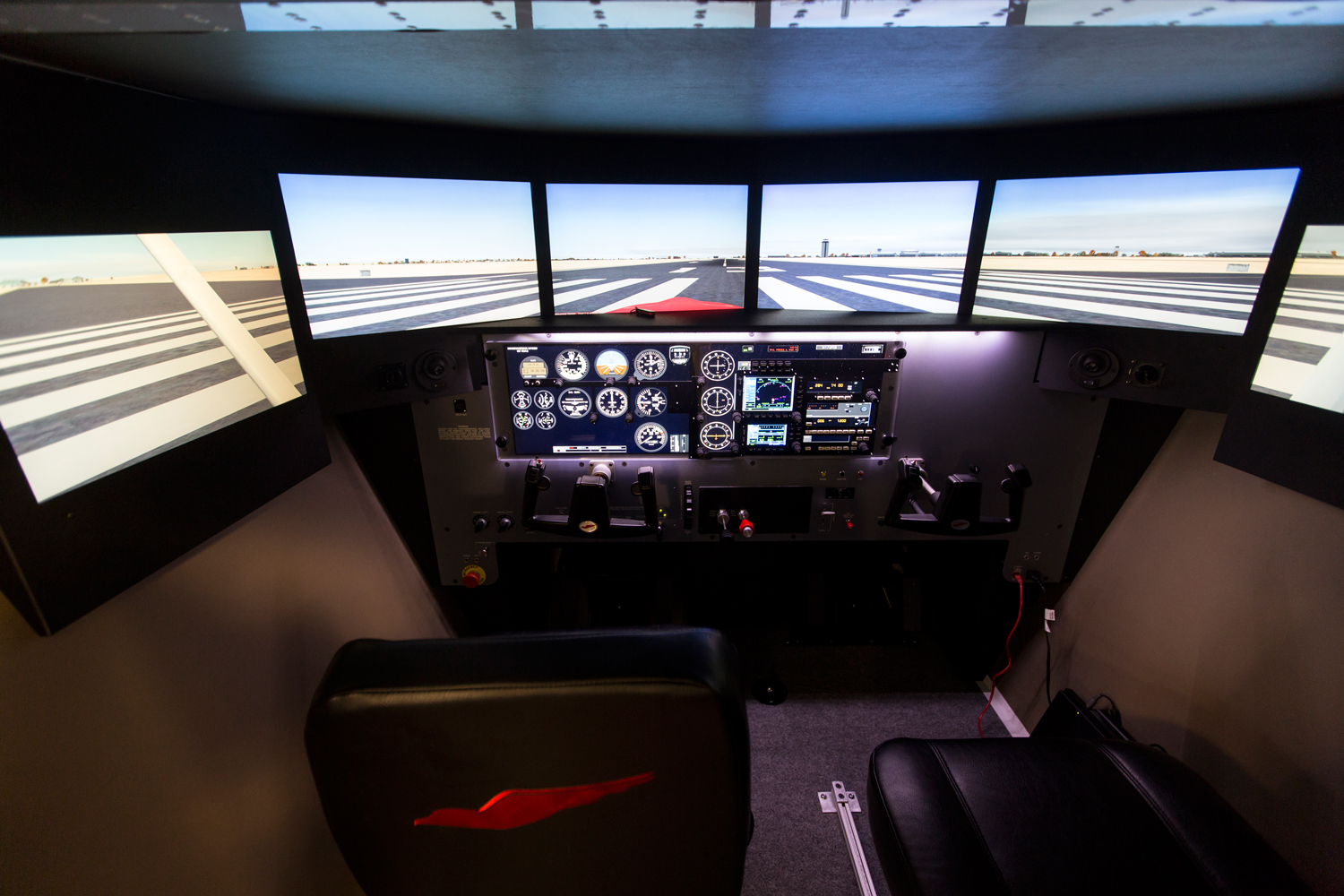 Can the 3 Hours of Instrument Time Required for PPL be Done in a Simulator?
From time to time, Redbird customers will call or email us on this topic, so we thought we'd put it online for others to easily check out as well.

Question: If Redbird's Letter of Authorization (LOA) allows up to 2.5 hours of time in an aviation training device to be credited towards private pilot certificate aeronautical experience and FAR 61.109 requires 3 hours of training solely by reference to instruments, can 2.5 hours of the required 3 hours of instrument training be done in the Redbird AATD?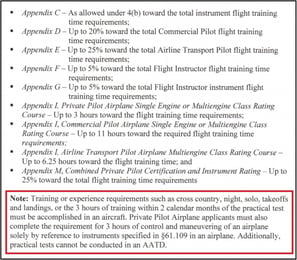 The answer to this question requires you to review the FAA's Letter of Authorization (LOA) that qualifies and approves Redbird's Aviation Training Devices (both BATD & AATD). The note near the end of the LOA provides specific clarifications and states, "Private Pilot Airplane applicants must also complete the requirement for 3 hours of control and maneuvering of an airplane solely by reference to instruments specified in FAR 61.109 in an airplane."
Because the LOA has this note, you would need to make sure that the applicant has completed at least 3 hours of instrument time in an airplane. [Of course, simulator training is a valuable tool and there is nothing preventing you from practicing additional instrument training in the Redbird if the airplane requirements are met.]
---
Other training or experience that must be accomplished in an aircraft:

Cross Country
Night
Solo
Takeoffs and Landings
3 Hours of Training within 2 Calendar Months of the Practical Test
Practical tests cannot be completed in an AATD

---
When meeting the Part 61 aeronautical experience requirements for a private pilot certificate for an airplane single-engine rating, as long as you follow the guidelines above, one could apply for the certificate with 37.5 hours of aircraft time and 2.5 hours of AATD time and meet the 40 hours of flight time required.
Get Redbird Landing updates delivered to your inbox.
You can unsubscribe at any time. (Privacy Policy)