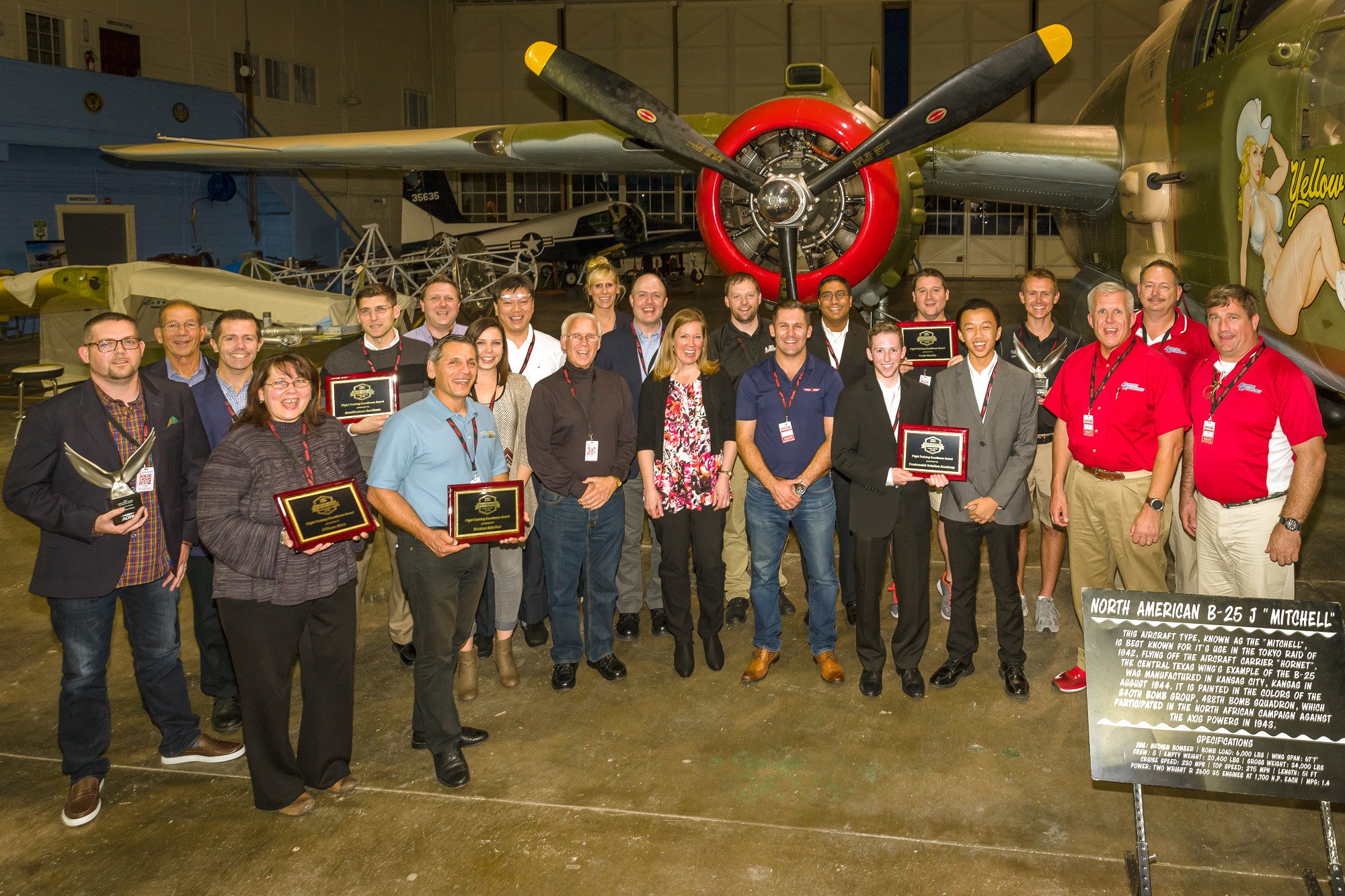 Congratulations to These Great Redbird Flight Schools
Last week during the Migration Flight Training Conference, the Aircraft Owners and Pilots Association (AOPA) announced the winners of the 2016 Flight Training Excellence Awards. We are proud to report that 31 flight schools with Redbird devices have been recognized, including the top three awards, "Best Flight School", "President's Choice", and "Student's Choice". These flight training providers demonstrated hard work, expertise, and exceptional customer service.
The awards are based on the results of AOPA's annual Flight Training Poll that measures the performance of flight training providers based on educational quality, customer focus, community, and information sharing. This year, 11,356 individuals completed the poll and resulted in reviews of 789 different flight schools. Nearly half of the award winning flight schools operate a Redbird simulator.
Congratulations to the following flight schools that use a Redbird flight training device as an integral part of their success:
Best Flight School
Flight Training Professionals – Orlando, FL
President's Choice Award
Take Flight Aviation – Montgomery, NY
Student's Choice Award
Paragon Flight– Fort Myers, FL
Outstanding Flight Schools
Centennial Aviation Academy – Atlanta, GA
Illinois Aviation Academy – Chicago/West Chicago, IL
Skill Aviation – Chicago/Waukegan, IL
Valley Aviation – Wilkes-Barre, PA
Honor Roll Schools
Air Fleet Training Systems – Fairfield, NJ
Aspen Flying Club – Englewood, CO
AV-ED Flight School – Leesburg, VA
Aviation Adventures – Northern VA
Bakersfield Flying Club – Bakersfield, CA
Blue Line Aviation – Smithfield & Raleigh, NC
Elite Flight Training – Scottsdale, AZ
Executive Flyers – Bedford, MA
FL Aviation Center – Tallahassee, FL
Gateway Aviation – Allentown, PA
Independence Aviation – Englewood, CO
JLS Aviation – Fredericksburg, VA
Nashville Flight Training– Nashville, TN
Nassau Flyers – Farmingdale, NY
Orlandi Flight Center – Blairstown, NJ
Potomac Flight Training – Leesburg, VA
Riverside Flight Academy – Riverside, CA
San Carlos Flight Center – San Carlos, CA
Southern Maine Aviation – Sanford, ME
Superior Flight School – Kennesaw, GA
Sweet Aviation – Fort Wayne, IN
Total Flight Solutions – Louisburg, NC
Western Air Flight Academy – Broomfield, CO
Get Redbird Landing updates delivered to your inbox.
You can unsubscribe at any time. (Privacy Policy)