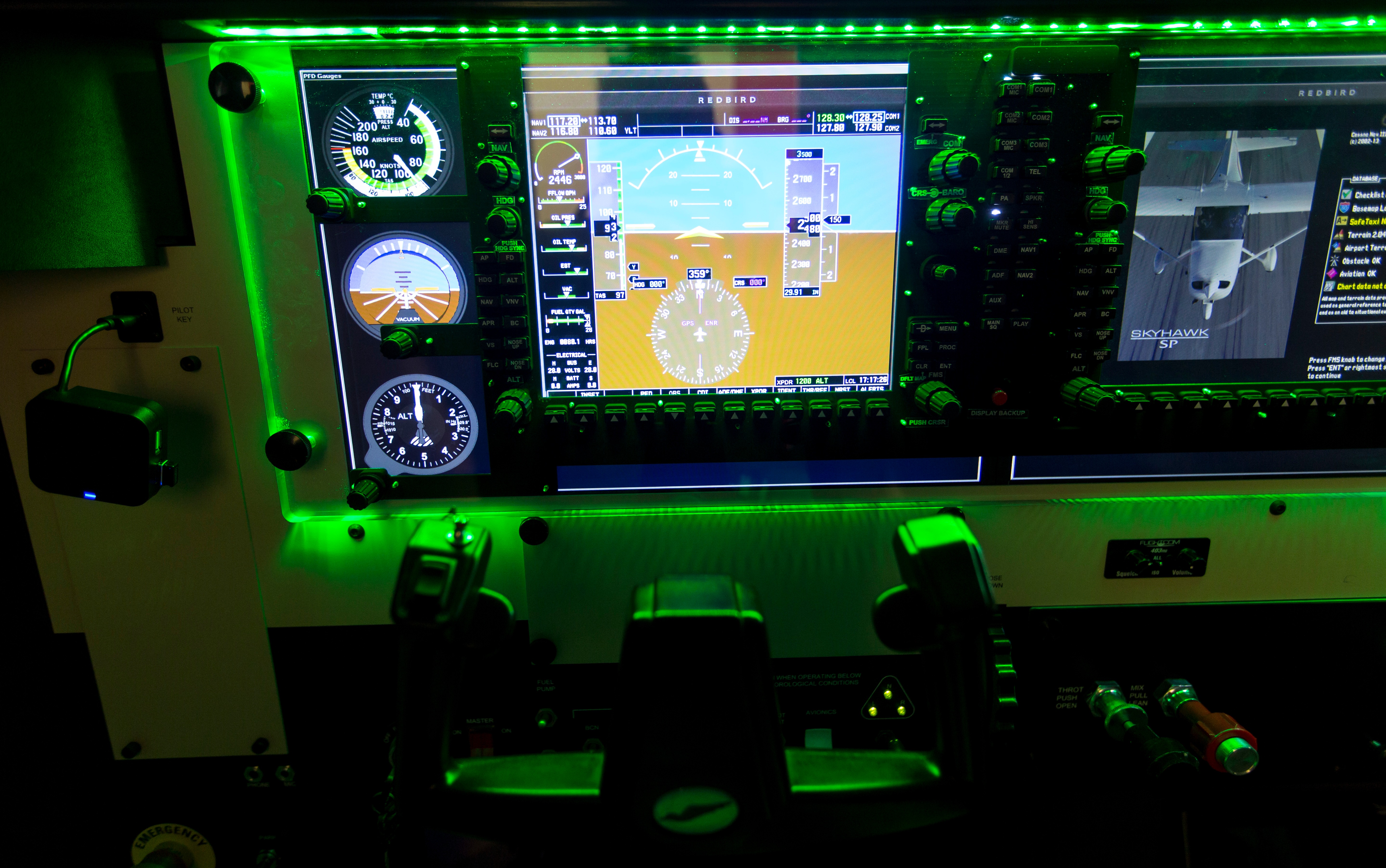 Cleaning and Disinfecting Your Flight Simulator
As the COVID-19 outbreak continues, using a flight simulator is a great way to keep your flying skills fresh while reducing the risk of spreading the coronavirus to or from your flight instructor or fellow pilots. However, even if you are using a simulator in isolation, you should clean and disinfect the device often to reduce your risk of contracting the infectious disease.
The following tips will help you clean your flight simulator thoroughly and effectively, without damaging any of the circuitry or controls. We focused on directions for cleaning the acrylic instrument panels found in our FAA-approved Aviation Training Devices, as the panels both are more complex to clean and frequently touched during a simulator session. That said, these tips will assist you in cleaning all the hardware components of your flight simulator, including the yoke(s), throttle quadrant, and monitor(s).
Tips for Cleaning and Disinfecting the Instrument Panel
1.
Always use a premium microfiber cloth (nonabrasive and lint-free).
2.
Never apply or spray any chemicals directly onto the acrylic panel, or directly onto or near the circuit boards. If you expose the panel to too much moisture, then you risk causing long-term damage.
3.

Only use nonabrasive, non-acidic, non-ammonia detergents. To find viable options, research "clear acrylic cleaning supplies."
4.

Lightly spray the detergent directly onto the cleaning cloth. Do not dip the cloth in the solution or detergent.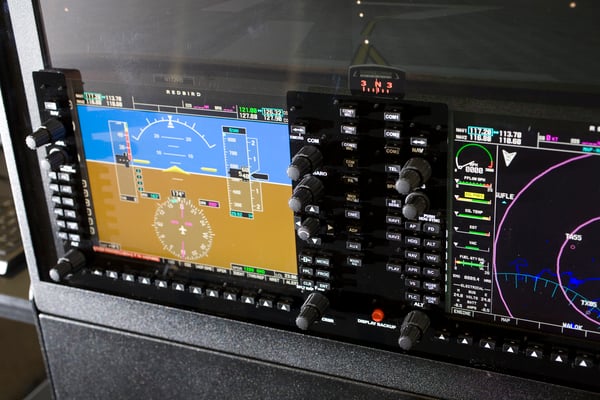 5.

Use the lightly damp cloth to clean the acrylic and immediately dry it with a dry cloth.
6.

Lightly dampen premium cotton swabs in isopropyl alcohol to remove dust, grime, and fingerprints from hard-to-reach places between the buttons and knobs. Immediately dry with a dry cloth. Use gently to avoid leaving any lint in hard-to-reach places. Make sure all residue is removed to prevent buttons and knobs from gumming up.
7.

If you overspray or spill on the acrylic, use a handheld dryer on low heat to dry the surface. Keep the dryer at a safe distance to avoid overheating the components.
8.

Never connect a damp or wet acrylic to your flight simulator. Wait until the panel is completely dry to plug it into your system.
For tips on disinfecting the phone, tablet, or keyboard that you use to launch and control your simulated flights, check out this article in Wired.
Get Redbird Landing updates delivered to your inbox.
You can unsubscribe at any time. (Privacy Policy)