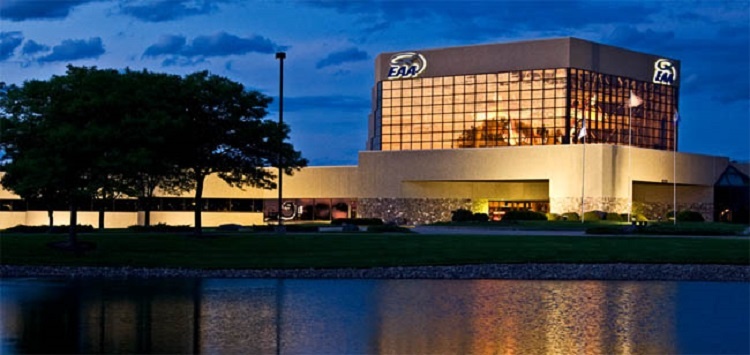 How to Get the Most out of Your Time at Migration
The 7th Annual Migration Flight Training Conference is almost here. We promise three days full of big ideas, networking opportunities, new technologies, and lots of fun for flight training professionals. Mark October 16, 17, and 18 on your calendar, let us know you're coming, and we'll see you soon at the EAA Museum. In the meantime, check out these 7 tips for getting the most out of Migration.
Plan ahead. During Migration, you'll have six opportunities to attend small group breakout sessions. There are topics covering ways to improve your flight school business, ideas for new marketing tactics, as well as some great discussions on the future of flight training. Take a look at the schedule in advance and decide how you will optimize your experience. Better yet, bring some colleagues with you and make sure you all spread out to different areas and then share what you've learned afterwards.
Download the Migration App. Yes, we've got an App for that. Download it today from iTunes or Google Play to have the agenda at your fingertips. We also recommend that you allow the push notifications, so that you can be alerted about events and information throughout Migration.
Take full advantage of each opportunity. There are components of the Migration Flight Training Conference that are meant to get you out of your comfort zone. We want to inspire you to break out of old ways of doing things. In years past, we've made you eat Cheez Whiz, quote obscure movie lines, and make something that flies from a box of mystery materials. This year will be no different, so get ready to have some fun and get creative with your fellow conference attendees.
Get to know the Redbird Team. It is always more powerful to meet someone face-to-face versus through email or a phone call. The Redbird Team looks forward to Migration each year because it's the best time to reconnect with our customers, answer any questions, get feedback, and have quality discussions. So, find the friendly faces in red shirts, say "hello", and tell us about yourself.
Enjoy your time out of the office. We know that it takes a tremendous amount of hard work and time to operate a flight school. But, there is a lot to be said for getting out of your normal routine to encourage fresh ideas and "outside of the box" thinking. Migration can renew your excitement for the work you do, so that you return energized with new ideas and tools for success.
Make connections. The team at Redbird has been hard at work planning every detail of the conference, which includes ways to help you meet new contacts. So, whether it's while grabbing food in the breakfast buffet line or during the afternoon team networking challenge, seize these opportunities to learn from others, exchange contact information, and collaborate.
Enjoy the EAA Museum. The EAA Aviation Museum is one of the most extensive aviation attractions in the world, with a collection of more than 200 aircraft. There will be plenty of time during Migration to explore and see all of these neat displays and galleries. Right now more than 30 pieces of nose art from actual World War II aircraft have made their first-ever trip outside their home museum to Oshkosh, WI. The pieces are on display through Dec. 2017, so it is fortunate that Migration attendees will get to enjoy these incredible pieces of history before they move on.
Get Redbird Landing updates delivered to your inbox.
You can unsubscribe at any time. (Privacy Policy)