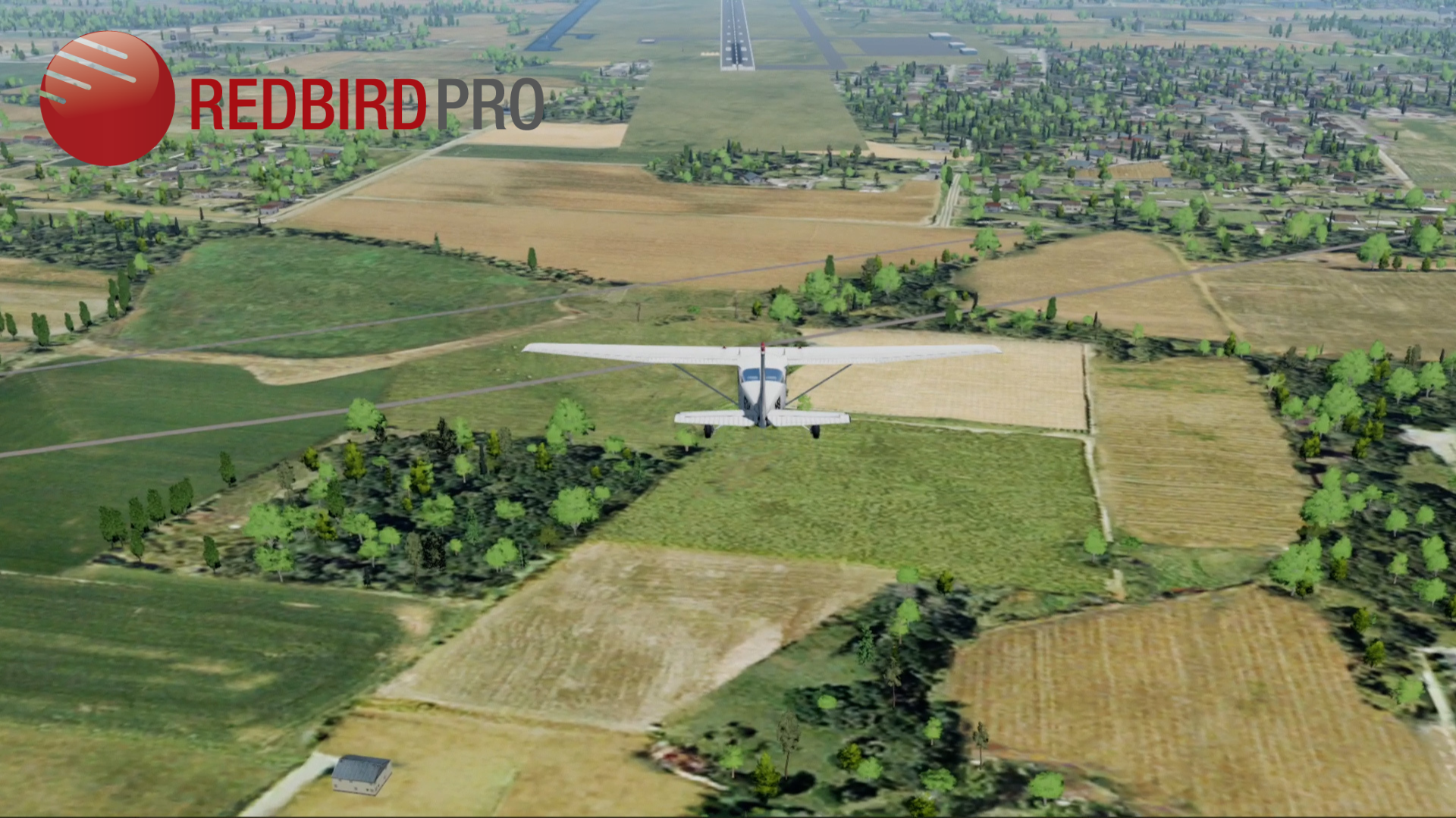 Inside the March 2023 Redbird Pro Scenarios
Editor's Note: On the first Thursday of every month, Redbird Pro releases new flight simulator scenarios designed to challenge pilots of all skill levels with relevant and realistic training that addresses several areas of proficiency.
In this month's scenarios, a flight full of chatty passengers and busy frequencies puts your concentration to the test; and a stressful decision en route to the famous Tabasco factory makes you sweat. Both new scenarios are available today in the app's growing library of training tasks. Read on to learn more about the latest additions to Redbird Pro.
You Fly Me to Distraction
You are making a quick hop in the soup from KRUG to KMOT in North Dakota. With excited and chatty passengers aboard and the frequencies hopping busy, can you maintain your concentration well enough to complete the flight without error?
Time To Complete

:

42 minutes

Flight Rules:

IFR



Proficiency Areas:

Aeronautical decision-making, communication, instrument approach procedures

Skill Level:

Intermediate



Subscription Plan(s):

Instrument Pilot
Log in to Fly This Scenario

---
Beat It
Laissez les bons temps rouler! You are flying to New Iberia, Louisiana, to tour the famous Tabasco hot sauce factory, but it seems like every other pilot in the world is too. Use good judgment and knowledge of the FARs to perform a safe flight. Bonne chance!
Time To Complete: 30 minutes
Flight Rules: VFR
Proficiency Areas:

Aeronautical decision-making, weather, stick and rudder

Skill Level:

Intermediate

Subscription Plan(s):

Visual Pilot

and

Instrument Pilot
Log in to Fly This Scenario
Get Redbird Landing updates delivered to your inbox.
You can unsubscribe at any time. (Privacy Policy)