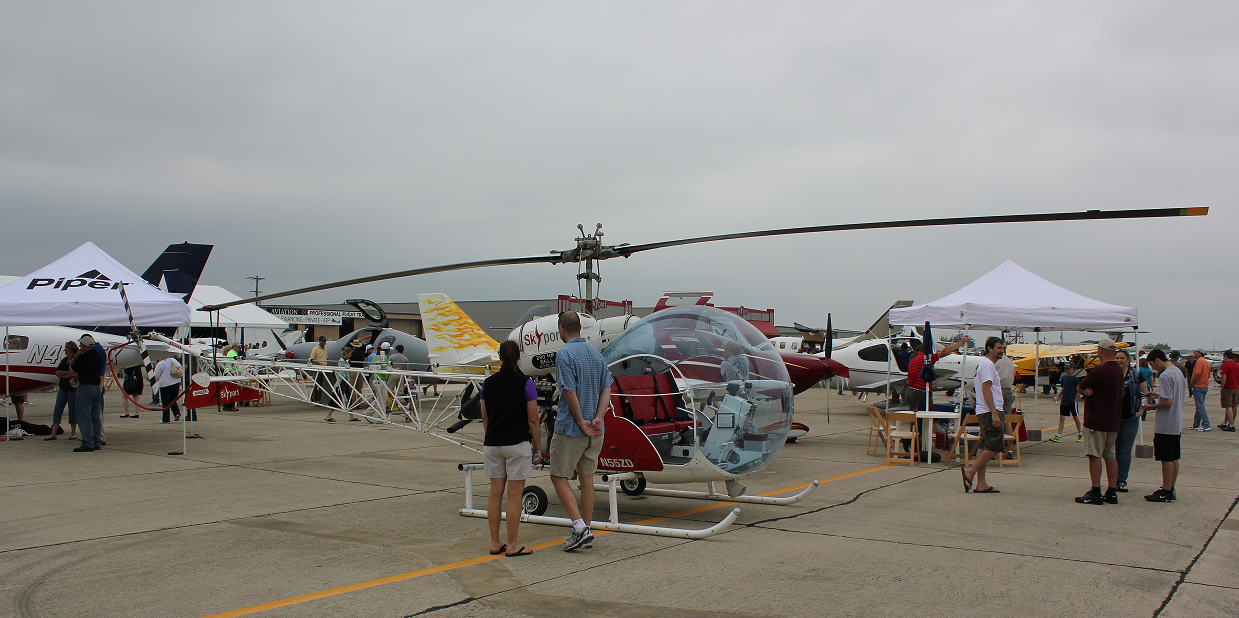 Tips for the Aspiring Helicopter Pilot Before You Begin Flight Training
As you get ready for the amazing and challenging experience of flying helicopters, here are 5 tips to help set you on a path for success before you even set foot in a flight school.
1. Ask lots of questions. The helicopter world is amazing, but when you are new to this world, it can also be overwhelming. Acronyms, aviation terms, equipment options, etc. can flood your brain as you start. Don't be afraid to ask questions and do lots of Googling to build your knowledge before you even step foot in a flight school or begin training. I've found that helicopter online forums are especially helpful and informative. Having mentors, even through an online space, can be impactful. Asking questions and reading discussions on all types of helicopter information is helpful in building your knowledge as a new student pilot. Beyond asking my own questions and asking for advice, I enjoyed seeing where the conversations flowed and reading the discussions where pilots had a difference in opinion on a certain subjects or techniques.

2. Be a sponge. I knew I didn't want to start my training until I had all of the money set aside. So, as I was planning and saving, I did lots of reading and research on my own. I think it really helped me jump right into training with more confidence. You can find tons of informational videos for free on YouTube. Those really helped me establish a good base knowledge and stay excited and motivated to begin training.

3. Take a discovery flight right away. If you know you love helicopters and you're anxious to get started, take a discovery flight, even if you're still in the research phase. A discovery flight is a short flight that puts you in the pilot seat of a training helicopter with a flight instructor. It typically lasts about an hour and gives you a taste of what training is like. It will also give you a good introduction to how a flight school operates and their culture to help you decide if it is the right place for you. There's no big commitment to a discovery flight and the flight time can be logged in your logbook. It will certainly get you motivated and excited about becoming a helicopter pilot. If you're hooked after the discovery flight, but still need some time before you can commit to training, try filling some time on a desktop simulator, or better yet, with an instructor in a full motion simulator.

4. Don't spend too much on your gear at first. In general, pilots are the type of people who like gear and having the latest and greatest. There are lots of cool gadgets, bags, and equipment out there, but flight training isn't cheap and you are better off saving that money for flying. Often, you can find good used headsets on eBay or Craigslist or on loan from your flight school. Don't buy the gear, unless you know it is something you need right away, and aim to keep those extra costs and expenses low.

5. Expect training to cost more. Flight schools are getting better at this, but when I was researching schools, many of them would quote a training price for the minimum flight hours needed, but those minimums are not the average, or even typical. Many flight schools also quoted me just the cost for the training. I didn't know to include additional money in my budget for chart subscriptions, checkride exam fees, and for all the books and resources I'd need for studying on the ground.
Get Redbird Landing updates delivered to your inbox.
You can unsubscribe at any time. (Privacy Policy)