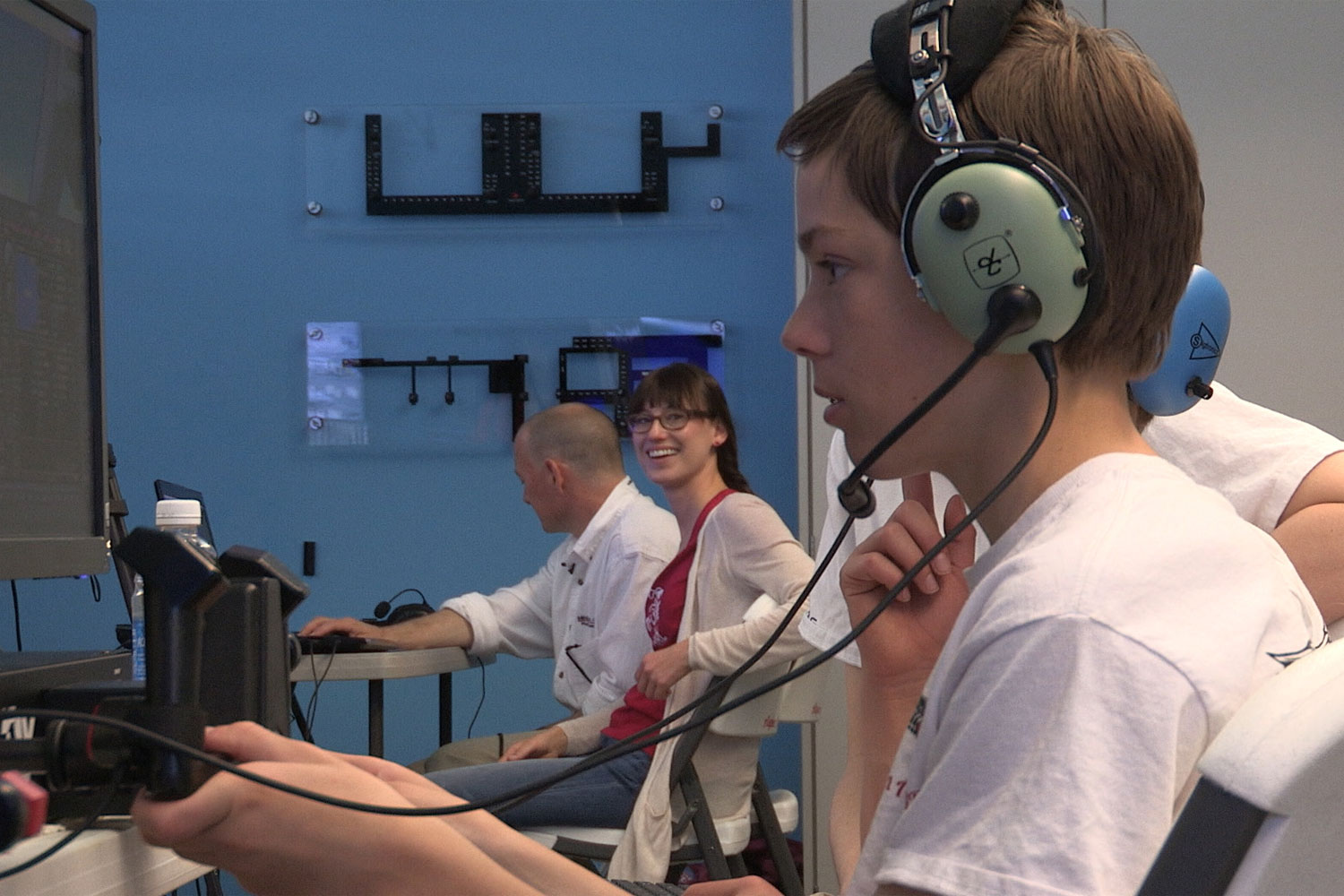 Using Technology to Rethink the Classroom
It is an exciting time here at Redbird: We are celebrating 10 years and more than 1,800 training devices delivered to customers in 53 countries! In 2017, we look forward to continuing to provide our customers with state of the art flight training solutions, as well as exciting new projects. We are seeing a trend towards primary and secondary educational institutions investing in STEM – science, technology, engineering, and mathematics – and using aviation simulation to actively engage students in these subjects and make learning fun. Flight schools across the country are also investing in new ways to build community by supporting these programs with partnerships and local access to quality flight instruction and airplanes.
To better understand this interesting segment in aviation education, we've asked

some questions of Redbird's Director of Business Development, Government and Education, Joey Colleran. Joey started at Redbird in October 2016 after spending 9 years with the Aircraft Owners and Pilots Association. She is also a private pilot certificated in both land and sea planes. Her current focus is helping to build tools and resources that promote and foster STEM education and an interest in aviation and flight training.
At the AOPA High School Symposium, you mentioned to attendees that high schools are the fastest growing segment of the simulation market. Why do you think that this?

Schools are working to personalize students' learning and rethink how classroom time is used. When students have the right technology, the learning they do is enhanced and becomes better in so many ways.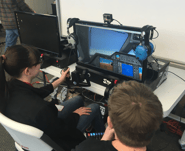 At Redbird, we certainly have been working with more educational institutions than ever before. It is actually the fastest growing segment of our business and we are committing time and new resources to helping these institutions be successful. We've recently made enhancements to our desktop simulator for the demands of this environment, the JAY Velocity.
What type of influence do you think aviation has on STEM programs?
A student can learn a variety of subjects through aviation - its impactful, hands on, and has real world application. Incorporating flight simulators into these lessons engage students and truly make learning fun. Aviation programs or "flight labs" provide an environment where students are challenged and motivated to do analytical and critical thinking. This practical learning better prepares students for life beyond high school.
There are many great programs that already exist. What are some examples of those successful programs?
Aspen Aerospace Alliance – This program is great because its begins in elementary school where the students start on activities like building balsa wood airplanes and then progresses all the way through high school with students graduating with their multi engine commercial pilot certificate. I also like that the program is not just about producing pilots, they include exposure to all aspects of STEM to help foster the next generation of engineers, coders, and tech geniuses.
The Museum of Flight – The Museum of Flight offers programs and resources that immerse both students and educators in the subjects of aviation, space, and robotics. I love the activity in the flight simulator learning center that pairs students in crews of two to fly from Boeing Field to Everett, Washington with an instructor in the "control tower" communicating with each crew.
How can local flight schools partner in STEM initiatives?

Flight schools can reach out to their local school districts and invite students and teachers to visit the airport, check out their operation, and even fly their Redbird sim. These visits can open the door to additional partnerships. This is useful because the initial commitment of a field trip is enough to gauge interest to pursue further partnerships with schools.
If there are other aviation businesses in the community, I would also suggest forming a STEM coalition that offers outreach to the local schools and colleges in the area, exposing students to many different areas and careers in aviation on a broader scale.
Get Redbird Landing updates delivered to your inbox.
You can unsubscribe at any time. (Privacy Policy)